The six types of butterfly bushes recommended to plant to attract hummingbirds and butterflies are Butterfly Weed, Tickseed, Purple Coneflower, Joe-Pye Weed, Switchgrass, and Hummingbird Mint.
A hummingbird butterfly bush is a perfect gift you can give to these charming pollinators. But what exactly does it make you think of? Is it a mix of many flowers? And how can it help our hummingbirds?
A pollinator-friendly garden should ideally contain a wildflower mix ideal for attracting hummingbirds, butterflies, and occasional visitors like caterpillars. In any case, any hummingbird or butterfly would love a garden with a wide assortment of plants.
But it's hard to hit the right combination when you want to attract these charmers to your yard. There are so many plants with mysterious names. Luckily, we've eased the process. Here's how to create a butterfly hummingbird garden:
6 types of plants for hummingbirds and butterflies
Butterfly Weed (Asclepias Tuberosa)
Butterfly weed is a milkweed that is the perfect host for the swallowtail butterfly and caterpillars. They usually come to their complete form in late spring.
Its blossoms are bright orange. They're drought tolerant, and you don't have to deadhead them. What's not to love? Growing zone: 3-9
Tickseed (Coreopsis verticillata 'Zagreb')
It features beautiful large yellowish-gold blooms that spread out. Yes, pollinators like hummingbirds and Monarch butterflies love vivid colors.
Red is a favorite of hummingbirds, but yellow is a close second. And the size of these flowers will surely get their attention instantly. This is a low-maintenance plant that doesn't have to be deadheaded. USDA Zones 3–9
Purple Coneflower (Echinacea Purpurea)
You likely seen a lot of photos of butterflies sitting on this beautiful big flower. And we can understand why. It features big, albeit thin, magenta or rose-colored blooms.
But recently, other types have also appeared "on the market," and it seems that the pink petals aren't the only options available for hummingbirds and butterflies. You can plant orange, white, and gold coneflowers in your garden. USDA Zones 2–10
Joe-Pye Weed (Eupatorium Maculatum' Gateway')
This plant actually looks like a weed, hence the name. Its appearance is tall with mauve blooms that last well into the fall—as it usually blooms in August or September. It loves moist soil but also stands the test of time. USDA Zones 4–8
Switchgrass (Panicum virgatum)
Switchgrass is essentially a type of tall grass that hummingbirds and butterflies love. It is significantly resilient and does well in any soil. As it enters the fall season, the leaves start to form a rusty red color.
And we must say, it perfectly complements autumn. However, they can multiply quite quickly, so keep an eye on them as often as possible! USDA Growing Zones: 4-9
Hummingbird Mint (Agastache x 'Ava')
This plant features soft red blooms that make their first mark at the beginning of fall. They also last well into late autumn.
Their name indicated that hummingbirds are a sucker for these blooms. They love rich soils but last well over time and are drought-tolerant. USDA Zones 5–10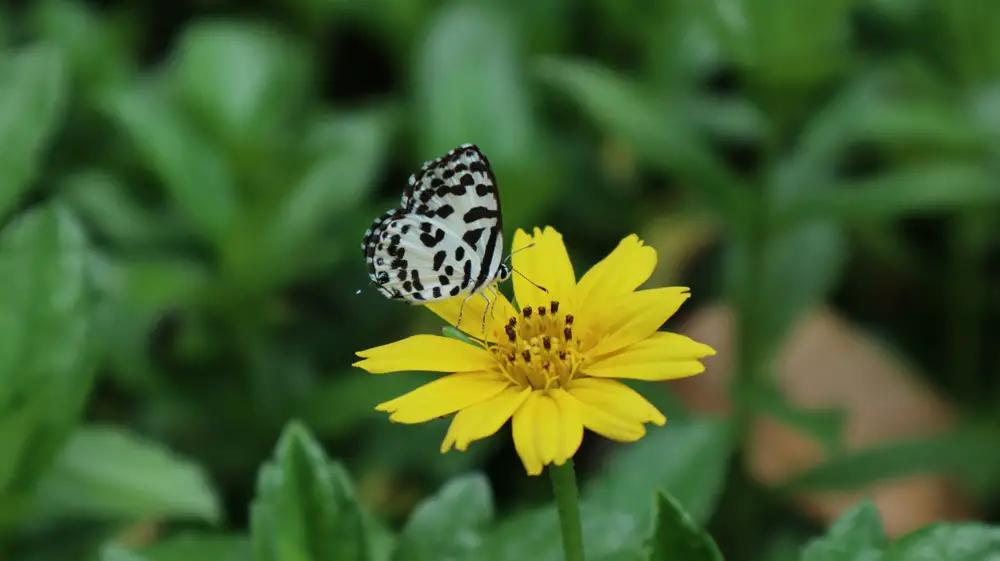 Planting for hummingbirds and butterflies
Butterflies and hummingbirds are equally charming, so if you can't decide what you want to attract, you can undoubtedly go for both. It turns out that butterflies and hummingbirds like most of the same things—beautiful bright flowers and small insects.
But they also have some marked differences when it comes to preference. When creating a hummingbird butterfly garden, there are four native plants to consider:
But hummingbirds and butterflies like different plants, so the best idea is to mix them up and give something of the best of both worlds!
Plants for hummingbirds and butterflies
Now, this is where you can be creative when designing your hummingbird butterfly garden. You can ensure that both these pollinators have plenty of nectar sources in your yard.
The best thing you can do is look for a Wildflower Seed Mix that includes plenty of annual and perennial plants that both butterflies and hummingbirds can feast on. Some common ones include:
Blue phlox
Butterfly weed
Honeysuckle Cardinal flower
Columbine
Beebalm
Swamp milkweed
Purple Coneflower
Rudbeckia fulgida
Rose Verbena
Lemon mint
Salvia
Nasturtium
Scarlet sage
Zinnia
Snapdragon
Tickseed

Coreopsis verticillata 'Zagreb'

Coreopsis
Foxglove
Sweet alyssum
Lemon Mint
Rocket Larkspur
New England aster
White wood aster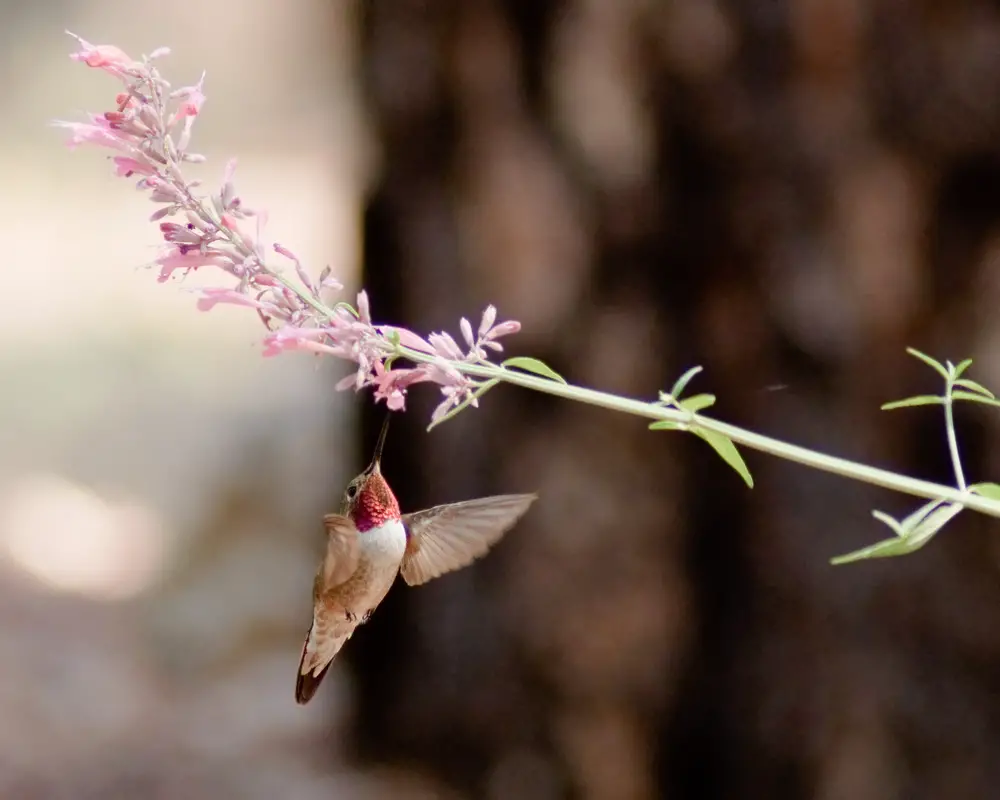 Planting Your Butterfly Bush Hummingbird Garden
If you want to turn your own home garden into a butterfly or hummingbird flower garden, ensure you have enough space. The more pollinators gather around your plants and hummingbird feeders, the more square feet you need to accommodate them.
When to plant
When to plant? Ideally, it would be best if you planted anything come spring, late fall—or in some cases, early summer. However, the best time to plant anything will always be during autumn.
What to plant
When deciding what to plant, consider the life cycle of the butterflies—from when they're caterpillars to when they become adult butterflies. Germination times will depend on plant type.
Before any planting, it is a good idea to do a soil test to see if the plants you want to put are adapted to the area in which you want to plant them.
Variety
Variety is critical. Ensuring that you have plants blooming all year round can help pollinators always have access to food sources. Note the difference between different pollinators.
Even if they have some similarities, particularly in flight skills, hummingbirds are not to be confused with hummingbird moths—hawk-moths of the Sphingidae family. The latter is a moth, not a bird.