A hummingbird vine will ensure hummingbirds will stick around for a long time. But it's hard to figure out how to plant your very own hummingbird vine without any guidance. Most hummingbird vines grow the same way, so there are common ways to care for them. So let's get right to it:
The best time to plant a hummingbird vine is in fall or early spring (like with most plants and trees) .
The perfect spot for a hummingbird vine is a spot where there's full sun – so blooming is ensured. If it's too hot outside, it's essential to water them during the evenings.
Fences, trellis, or pergolas are necessary (because many plants are climbers) for the vine to have support.
Pruning the plants before new growth is good practice.
Lastly, make sure to pick the seed pods before spring or autumn, and you can begin propagation!
Be careful, as seeds and spreading suckers can suffocate other plants.
Planting a hummingbird vine may seem difficult at first, but with some practice – planting and maintaining a vine plant will become like second nature.
Hummingbird feeders are nice and convenient (and it's easier and faster to put them out), but why not offer these pollinators a whole flowering vine filled with their favorite sweet flowers.
Types of vines for hummingbirds 
Many types of vines are perfect for hummingbirds, but we're just going to mention a few: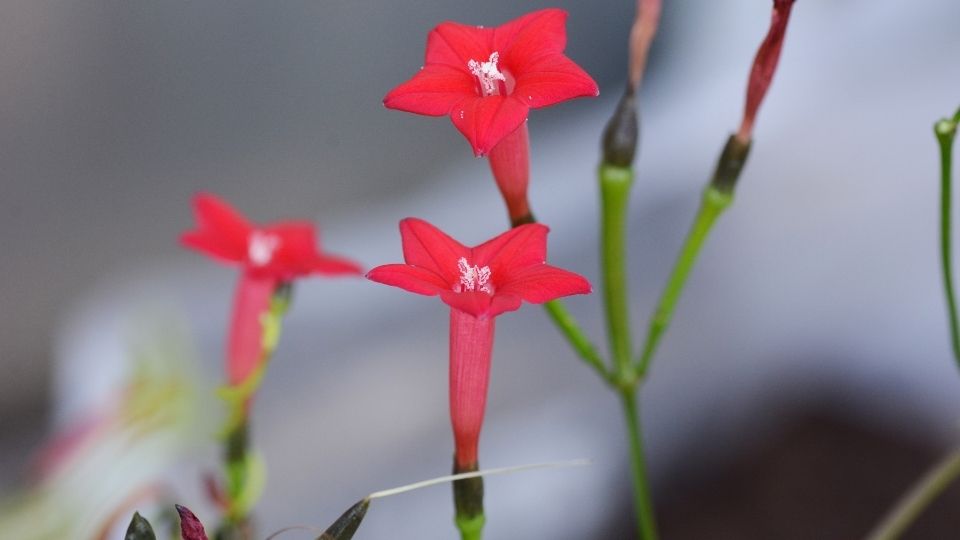 Cypress vine (botanical name: Ipomoea)
Other common names include cardinal creeper, cardinal vine, cypress vine, morning glory, or star glory. 
It's significantly less invasive than the trumpet vine, so it's low maintenance. The only problem is that you might have to plant it every year.
It required full sun to thrive.
Like the trumpet vine, it can be invasive, and growing can get out of hand.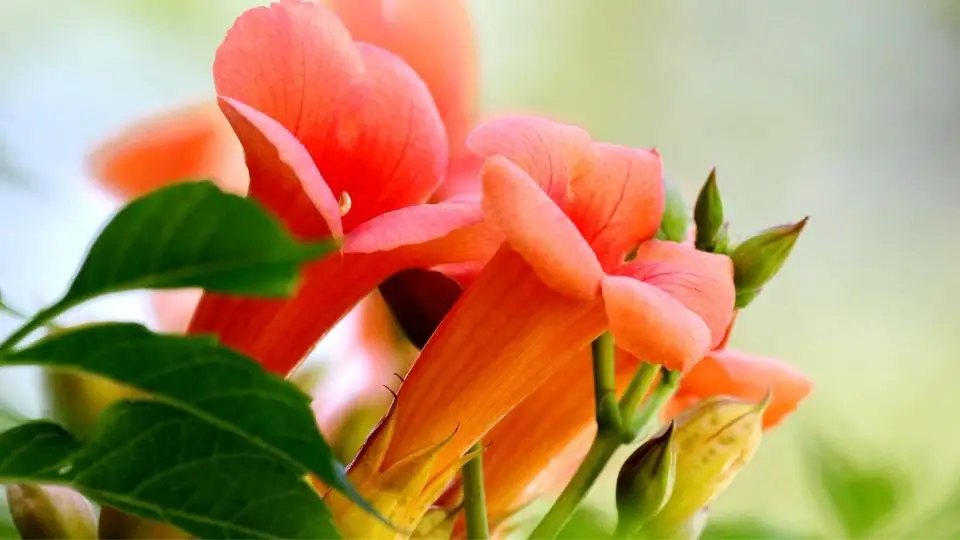 Trumpet vine (botanical name: Campsis radicans) 
Common names include Trumpet creeper (Bignoniaceae), Devil's shoestring, Foxglove vine, or Cow itch vine.
This is the most popular native plant for hummingbirds in North America – and it is perfect for arid climates because it has incredible drought tolerance.
The orange, yellow and red trumpets are a treat for a hummingbird as these are their two favorite colors.
They can be invasive plants because they're fast-growing – they can suffocate other plants in the garden and quickly get out of control.
Aggressive regular pruning is essential and can be done in spring or fall – before the growth phase. It's the only way not to let it spread wildly.
Its aerial rootlets are responsible for this vine's climbing abilities – it's a fast grower, alright, so it's perfect for covering fences fast.
The trumpet vine can grow in hardiness zones 4-9
As far as soil ph goes, they need acid to alkaline soil. Soil type: sandy, moist, or clay soils are all ok for this vine, as it's not very pretentious.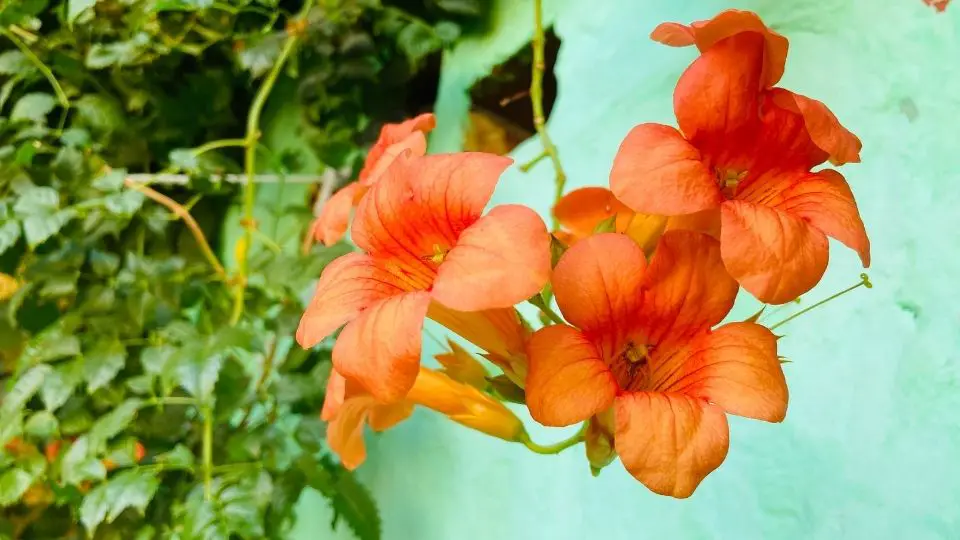 Trumpet vine can be mildly-poisonous for people and animals – causing itching and redness.
They love a string sun, but even in part shade, it can bloom beautifully.
There are many varieties of trumpet vines, each with its color palette:
'Apricot' apricot-colored flowers
'Flava' golden long flowers
'Indian Summer' orange and yellow flowers
'Crimson Trumpet' red-orange trumpets.
'Judy' yellow and orange flowers; cold resistant
'Atropurpurea' bright red cultivar,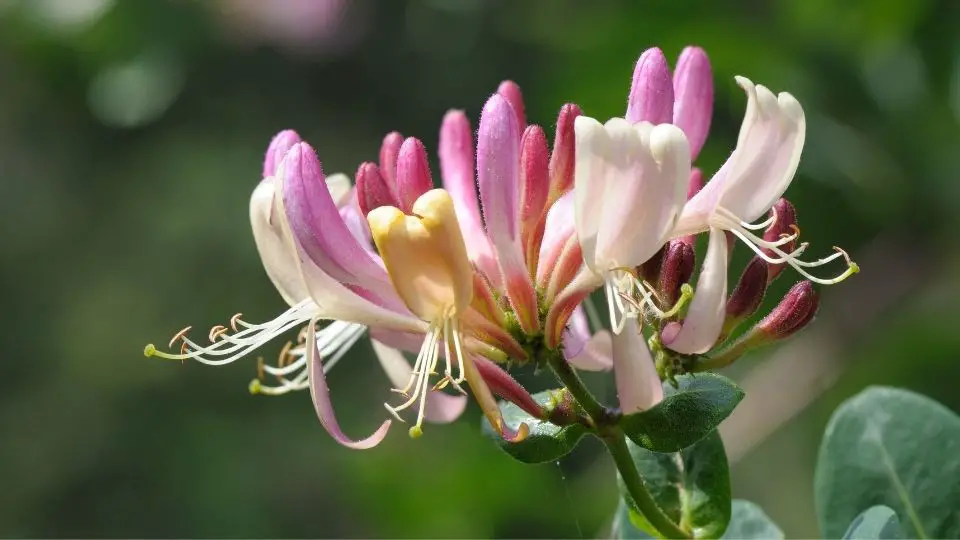 Honeysuckle vine (Lonicera)
Honeysuckles are twining vines in the family Caprifoliaceae, native to North America.
The trumpet honeysuckle usually grows in clay soil. The luscious green leaves complement the orange and red trumpet flowers. Partial shade or full sun both work for this adaptable and beautiful vine.
However, they are very heat resistant.
They need some support, like a fence or a trellis.
As with most vines mentioned on this list, running is usually necessary so it doesn't spread everywhere.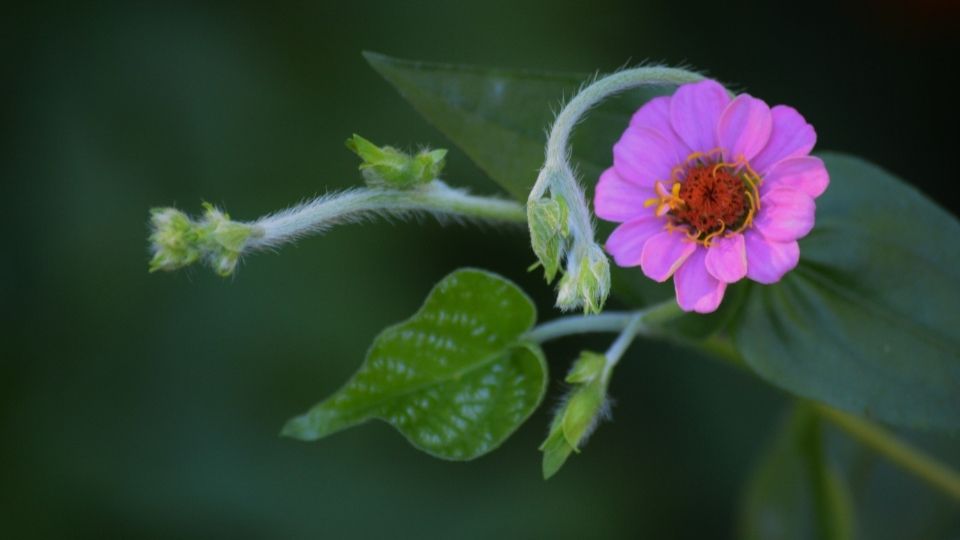 Morning glory vine
This beautiful climbing vine is perfect for northern areas where you can plant other vines made for warmer climates. The drawback is that you have to plant it every year. 
Their flowers sport colors like blue, pink, and white
You can see it grow abundantly in rural spots.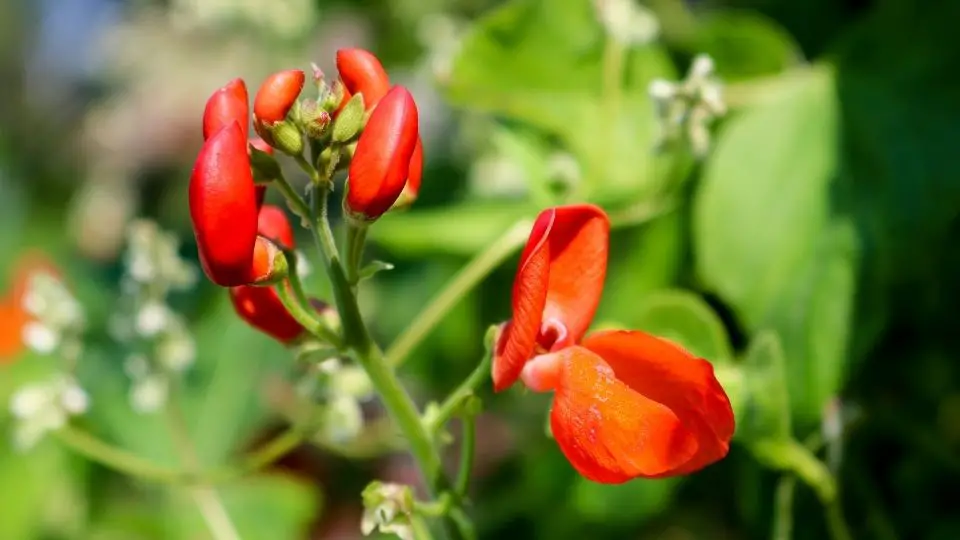 Scarlet Runner Bean (Phaseolus coccineus)
This climbing vine requires a lot of sun to thrive.
For support, you should use a fence, trellis, or arbor.
It sports beautiful red blooms (favorite color for hummingbirds)
The beans are edible – In addition to offering a treat for hummingbirds, you can also enjoy this vine.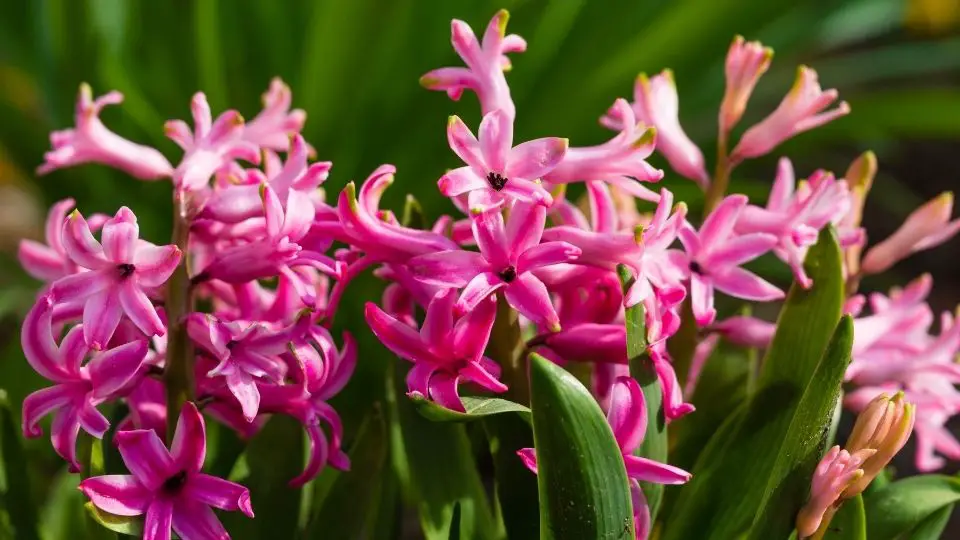 The Hyacinth Bean vine (Lablab Purpureus)
This bean vine is also called Indian bean, Australian pea, or Egyptian bean. 
It is usually grown for food in Asia but used as a home plant in the US
Its flowers and seed pods have a pink-lilac color.
Trellises and fences are necessary to offer this vine proper support
Like most vines on this list, they love the sun (but are less resistant to shade)
Final thoughts
Hummingbird vines are a beautiful addition to any backyard. They're relatively easy to care for, they don't take up a lot of space, and they allow you to attract adorable little hummers. 
You can find several online resources that can help with raising your baby hummingbird vine into adulthood. Still, the most critical factor in having success with a hummingbird vine will be ensuring it has plenty of natural sunlight and water on days when rain isn't expected. 
So, is your garden ready to become the perfect meeting sport for those beautiful hummers?
We hope so. Happy gardening!